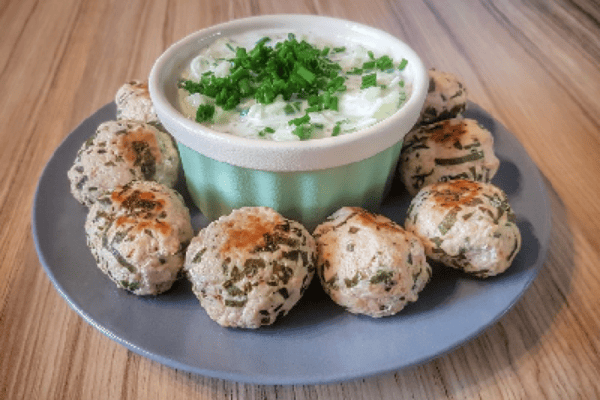 Turkey Spinach Meatballs
These crowd-pleasing meatballs might disappear in record time! This recipe from Aramark takes advantage of turkey's lean protein and uses mushrooms as a secret flavor weapon.
Ingredients
12 ounces fresh white or cremini mushrooms cleaned, trimmed and cut into quarters
1/4 cup onion diced
1 pound lean ground turkey
2 medium eggs slightly beaten
1/2 cup chopped cooked spinach well drained
1/2 cup Japanese-style bread crumbs (panko)
2 teaspoon garlic peeled and minced
1 teaspoon salt
1/2 teaspoon ground black pepper
Instructions
Preheat convection oven to 350 F.
In food processor, place mushrooms. Process until finely minced.
On parchment-lined sheet pan(s) coated with cooking spray, place mushrooms and onion in single layer. Coat with cooking spray.
Bake until mushrooms are browned, 15 to 20 minutes. Cool.
Reduce convection oven to 300 F.
In mixer bowl, combine mushroom mixture and remaining ingredients. Mix on low speed until well combined, 3 to 4 minutes. Do not over mix.
On parchment-lined sheet pan(s), using medium-sized scoop (look for #30 or scoop that portions ~2 Tbsp) portion meatballs 1" apart.
Bake until internal temperature reaches 165 F, 16 to 18 minutes. Drain.
Recipe Notes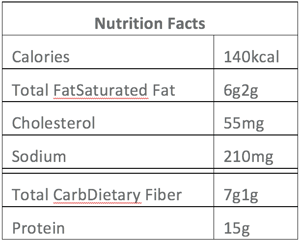 Makes 24 meatballs.
Serving size is 3 meatballs.
Serve as your entrée with your favorite grain and veggies - or serve over pasta.