Digital Mammography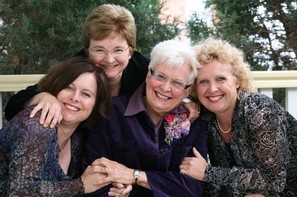 Thorek Memorial Hospital now provides state-of-the-art Digital Mammography services within our Radiology Department. We are American College of Radiology Accredited in Mammogram, Ultrasound and MRI.
Today, digital mammography is the most advanced imaging technology available for mammograms, and it is quickly becoming the standard in breast imaging.
Digital mammography is different from a standard film mammogram in that that it takes an electronic image of the breast and stores it directly in a computer. With this technology the physician can zoom in, magnify, and optimize different parts of the breast tissue in the picture without having to take additional images.
While the technology is advanced, the patient experience is the same. A patient's preparation and positioning, and the look of the machine are unchanged. However, the results of a Digital Mammography test offer several advantages, including a more powerful diagnosis.
Our hospital is now offering Automated Breast Ultrasound (ABUS), the test recommended for women with dense breast tissue. To schedule, call 773-975-6775.
Additional advantages of Digital Mammography include:
Fewer patients are required to come back for additional pictures
Less anxiety as pictures are generated immediately
Less time for appointments, as results are obtained faster
The ability for physicians to magnify and optimize mammography results.
Patients experience 40% less radiation than from a standard film mammography
Digital mammography often produces a more accurate diagnosis and better visibility of the breast, especially in women with dense breast tissue.
Mammogram appointments require a physician's order and referral. Please call us at 877-256-8984 to schedule your mammogram appointment or to obtain more information.
Early detection is the best protection.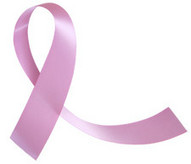 Early detection of breast cancer offers the best chance of discovering the disease at its earliest, most curable stage. The American Cancer Society recommends the following screening guidelines for women:
Mammogram – A screening mammogram is recommended every year starting at age 40 and continuing for as long as a woman is in good health.
Clinical Breast Exam – A Clinical Breast Exam should be part of a periodic health exam - about every 3 years for women in their 20's and 30's, and every year for women age 40 and older.
Breast Self-Exam - Breast Self-Exam (BSE) is an option for women starting in their 20s.
MRI - An annual MRI is recommended for high-risk women
In addition to the above, always consult your screening options with your physician to determine what is the best approach for you.