Thorek Memorial Hospital in Chicago, IL presents our Comprehensive Wound Care Program.
You can take care of most minor cuts and scrapes yourself. But how can you tell you don't need medical help? We believe this program can help.
The program is led by Dr. Aaron Greenspan a well known and respected Doctor throughout Chicagoland. He is an expert in the caring of wounds. With his unique conviction to treat wounds aggressively, Dr. Greenspan has showcased the ability to heal and close wounds quickly, rather then allowing pain to linger as time tries to heal.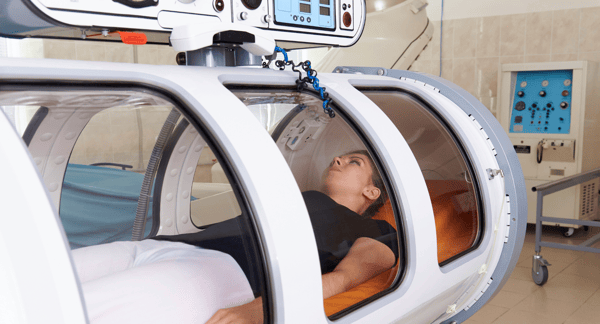 Hyperbaric Chamber
As a physician at Thorek Hospital, here in the Chicago area, he utilizes a specialized hyperbaric chamber and delivers innovative surgical care to close wounds and effectively reduce healing time.
Dr. Greenspan cares for all wounds, and can provide a rare continuum of care by managing all necessary surgical/hospital wound care.
He is committed to the healing and closing of all wounds, regardless of stage, and refuses to accept enduring pain.
Dr. Greenspan graduated from medical school and completed his residency at St. Mary's of Nazareth in Chicago. Had fellowship in wound care and hyperbaric oxygen treatment. Has 50 years of experience.
Services:
Wound Prevention Program

On-Site Assessment and Treatment

On-Site Debridement

Pain Management

Hyperbaric Oxygen Option

On-Site Surgical Evaluation and Surgical Treatment

Post-Op Care
Multi-Disciplinary
Due to the fact that chronic wounds are caused by underlying etiological factors, we take a multi-disciplinary approach to wound healing. The result is a multitude of professional healthcare workers working together to reinforce the importance of compliance and to promote an overall healthier lifestyle for your patient.
Thorek Mission
Thorek Hospital is committed to providing appropriate patient services in a caring and cost-effective manner. Thorek Hospital seeks to serve its patients, physicians, employees and community by providing quality services and encouraging employee excellence.
Please call with questions: 773.975.3260
All insurance accepted!