We are thrilled to congratulate Dr. Manjeet Chawla for being recognized as one of America's Most Honored Professionals of 2019!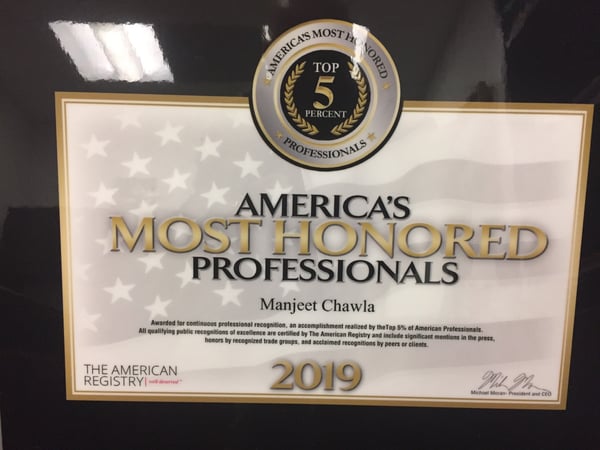 Awarded for continuous professional recognition, an accomplishment realized by the Top 5% of American Professionals.
Dr. Chawla has been named one of the top doctors in the Chicago Metropolitan Area for 3 years in a row. We are proud to have him a part of our hospital. Congratulations!
To schedule an appointment with Dr. Chawla, please visit our website here.