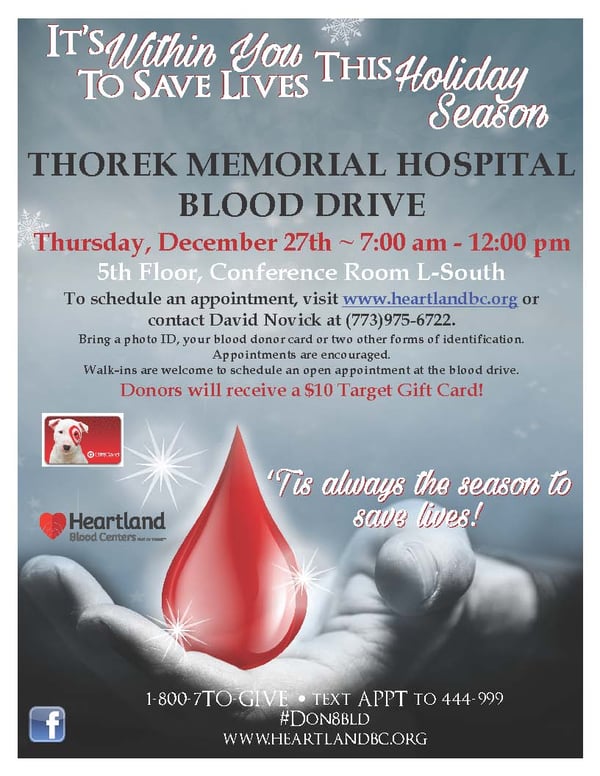 Mark your calendar now and SAVE THE DATE for the upcoming blood drive!
Thorek Memorial Hospital
Thursday, December 27th, 2018
7:00 AM - 12:00 PM
Appointments are encouraged! Please click here to schedule your preferred donation time!
Who benefits from blood donation?
At Heartland Blood Centers, we never forget the patients who receive the blood we collect. Every unit of blood is collected from volunteer donors who meet specific criteria and have been screened according to strict guidelines. Every unit (pint) is collected, transported, tested and stored according to tightly-controlled procedures.
Examples of transfusion needs are:
Cancer: up to 8 units/month
Bone Marrow Transplant: up to 2 units/day
Liver Transplant: up to 100 units
Auto Accident: up to 50 units
Cardiovascular Surgery: 2-25 units
For specific questions regarding your blood drive, please contact your Account Representative, Tammy Winchester, directly at TWINCHESTER@HEARTLANDBC.ORG.